WHO WE ARE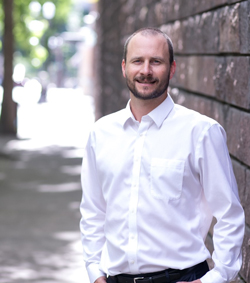 DUSTY HUME, CFP® Vice President, Financial Advisor
Dusty lives in Portland with his wife, Brittany, and young daughters, Sawyer and Quincy. He loves being outdoors—doing anything from surfing, fishing, duck hunting or any other activity that allows him to be in nature. Dusty received his bachelor's degree from Vanguard University in international business with a minor in anthropology.
TARA POWELL, FPQP™ Registered Client Associate
Tara lives in Tigard with her boyfriend, Kalen, and Wheaten Terrier, Maloe. They recently bought a house, and she enjoys enjoys working on house projects, decorating, crafting, redecorating, boxing, and any outdoor adventures that involve Kalen and Maloe. While her home décor is ever changing, her commitment to grow and nurture long-term personal relationships is unwavering. Tara attended Arizona State University, and joined D.A. Davidson in 2015. Her desire to help others motivated her to quickly acquire the Financial Paraplanner Qualified Professional™ designation.